Community Connections
This tightknit community is full of organizations that are passionate about supporting, educating, and advocating for those whose lives are affected by hemophilia.
From local events in your hometown to worldwide gatherings, hemophilia organizations offer a variety of opportunities to get involved and connect with others who know what it's like to live with hemophilia or to be a caregiver, friend, or loved one of someone living with hemophilia.
Visit the websites below to learn more about hemophilia and the valuable services and support available to the community.
A More Personal Connection
Sign up for additional support
Interested in additional support or connecting with a hemostasis specialist? Sign up here. Connecting with someone who understands what you are experiencing can be helpful. Our hemostasis specialists can provide more information on KOĀTE and our patient support programs such as Kedrion Connect.
KOĀTE Presents Patient Stories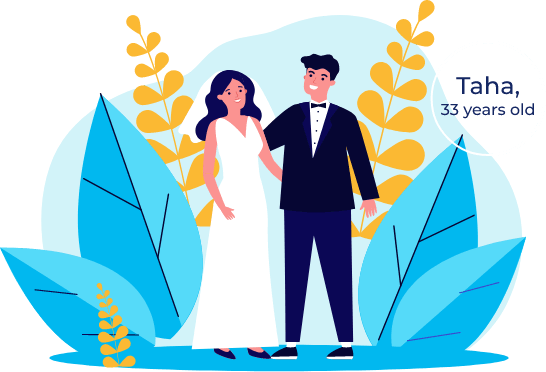 My bleeds are under control with KOĀTE
Hemophilia runs in Taha's family, so it didn't come as a surprise when he was diagnosed at birth with the condition. After hearing about KOĀTE from another patient, Taha decided to talk to his doctor and asked to try something different.
Taha infuses KOĀTE every other day which helps him manage his hemophilia.
Note: This is Taha's experience. Individual experiences may vary.
emPOWER Others:
Become a Patient Ambassador
You know what it is like to live with hemophilia A. Now you can make a big difference in supporting someone who may be struggling or just starting out on their journey.
Interested in becoming a patient ambassador? We provide our ambassadors with training to help become better advocates in the hemophilia community. Sharing your story may be just the connection someone else is looking for.
Sign Up