KOĀTE INSTRUCTIONS

HOW TO USE
Needle-Free Reconstitution1
Packaged with a MIX 2 VIAL®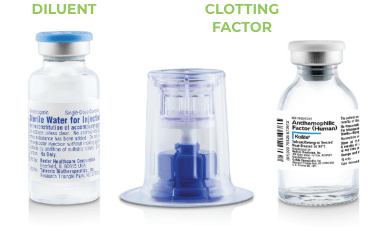 Learn about the KOĀTE reconstitution process
KOĀTE is administered intravenously (into a vein) after reconstitution. KOĀTE is supplied in powdered form and must be mixed with sterile diluent prior to administration.1
Every vial of KOĀTE comes with a Mix2Vial® transfer device, allowing for needle-free reconstitution.1 Ask your healthcare provider about the Mix2Vial® Practice Kit for step-by-step KOĀTE administration instructions and demonstration supplies to help you become comfortable with the reconstitution process.
Storage and Handling
KOĀTE is supplied in 3 single-use vials.1
Note that the actual number of IUs may vary slightly from vial to vial. Always check the vial or carton label for the exact number of IUs in each vial.1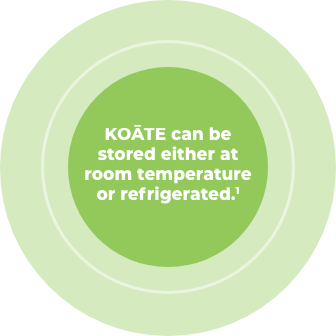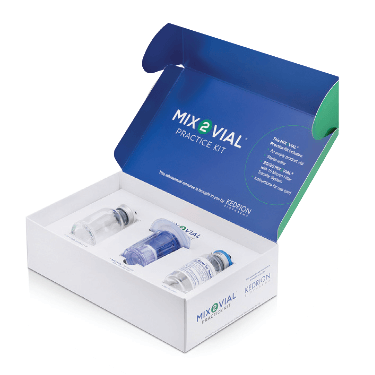 Store refrigerated at 2°C to 8°C (36°F to 46°F). Do not freeze KOĀTE.

Store at room temperature (up to 25°C [77°F]) for up to 6 months.

Store KOĀTE in its original packaging to protect it from light.
Use reconstituted KOĀTE immediately or within 3 hours of reconstitution.
Always check the expiration date on the vial before using KOĀTE. Do not use KOĀTE after the expiration date.
Package
Color
Strength
Diluent
Volume
250 IU
5 mL
500 IU
5 mL
1,000 IU
10 mL